Archive: Festival 2020
---
This year, everything is upside down. During the same time as we are undergoing a worldwide pandemic, we and many other cultural creators in both Sweden and world wide have fought and re-inventing the wheel on in how we safely can offer culture and film screenings during these times. For over six years, Panoramica has worked hard to bring Stockholm a richer cultural offer with the latest films from the Latin American region. For over six years, we have screened over 100 films, invited several filmmakers from Latin America and been able to contribute all year round with preview screenings and film club screenings.

On January the 12th, 2020, Panoramica had it's closing of its recurring film club at the alias TEATERN with the Chilean film Perro Bomba by Juan Cacéres. An appreciated screening with over 60 visitors who came to see the film, enjoy Latin American food and listen to the invited guest Irene Molina who discussed today's racism in Chile and the region.
But now, several month later during 2020 everything is different. Panoramica 2020 can not be a ordinary film festival. We can not be the meeting place for everyone who wants to take part of Latin American culture as we have always been. This year, we must take a step back and respect the restrictions and rules that exist for everyone's safety. Therefore, this year we focus on taking a break from being the social meeting room. No parties, no director's visits and no sold-out screenings for the safety of everyone.
This year's film festival is compressed into four days where we invite you both digitally and the cinema Zita Folkets Bio to a more customized program that you can watch at home or on the big screen (with a lot of leg room). Seminars and discussions will take place from distance thanks to the modern technology that many of us have adapted this year.
This year's theme is Esto no es un festival – this is not a festival – where we instead look at the stories that today are as relevant as before from the region. We are extra proud to be able to open this year's festival with the Mexican film Los Lobos by Samuel Kishi, which portraits in everyday lives of many undocumented immigrants in the USA from the children's perspective and dream world.
We want to put the pulse of how filmmakers and many in Latin America handle Covid-19 by not forgetting at the same time the reality many countries were in before the outbreak of the pandemic.
What is the situation for the millions who demonstrated in Chile against the inequality that started in the autumn of 2019? And what is it like to be a filmmaker in Brazil under a president who censors and shuts down film institutes and film archives? These are some of the issues that have had to take a break but are still burning under the protection of many and which we will discuss in some of our seminars this year.
Welcome to the sixth edition Panoramica! More compact, more de-prioritized but hopefully as relevant and important despite the circumstances. We hope that you will enjoy this year's program as much as we do both digitally but also physically at the cinema Zita this year.
Brasilian Short Films: Roots and Justice
Quarantine Days
Davidson Davis Candanda, 2019, Documentary, 18'
A family tries to adapt their daily lives to the quarantine imposed by the new coronavirus (Covid-19) while President Jair Bolsonaro ignores the pandemy and measurements of social isolation as not to harm the Brazilian economy.
Wingless
Renata Martins, 2019, Fiction, 19'
Zu, whose first childhood wish is to be a bulletproof vest when grown up, or better, a bulletproof superhero. A family, the mother that works selling snacks, the father who is beginning a new job and the son studying for a math test. Why asking the son to buy 1kg of wheat flour at Mr. Zé grocery store becomes a dangerous request? (Layla Braz)
Coronation
Juciara Awò & Luana Arah, 2019, Experimental, 8'
Black women support ancestry, the place of speech and action in the "ori". CoronAtion subverts wheels, buckets, loads. The petty rag is a sacred crown. A black body walks, lifting a bucket, supporting an ocean, retracing the steps of history itself.
The Game
Clementino Junior, 2019, Fiction, 19'
Paulo says goodbye to his family and goes on a dangerous mission, similar to his son Pedro's games with the children in the slum where they live.
Complexos
JV Santos, 2020, Documentary, 26'
"Complexos" features intimate and emotional views on how residents of favelas in Rio de Janeiro use media and arts to raise their voices and act for justice, dignity and respect.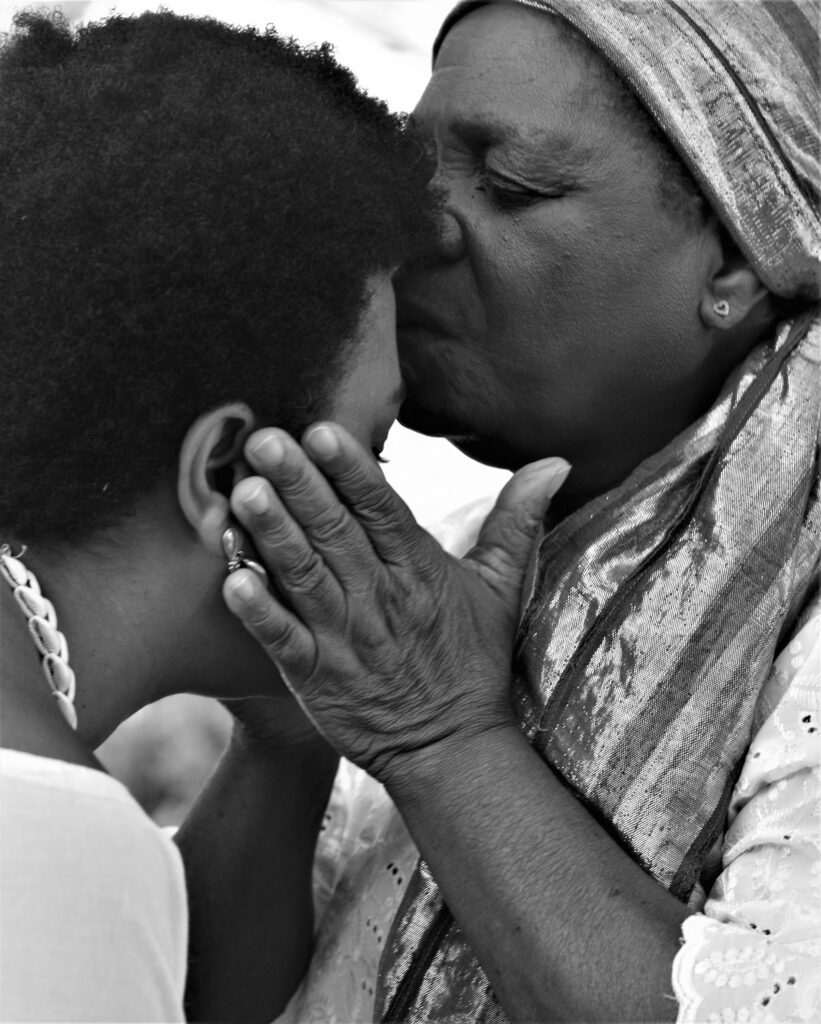 Webinars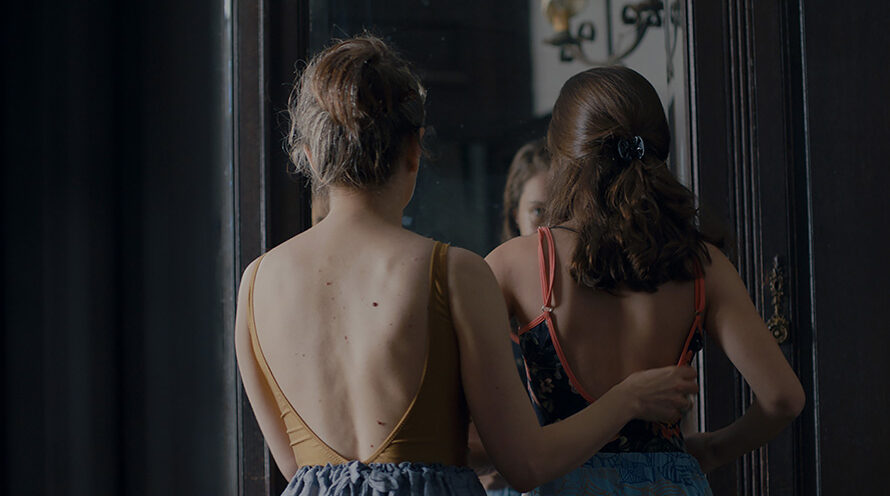 Argentine-feminist Film Distribution Strategy
Early 2020 eleven Argentine directors launched a virtual flyer to propose a common communication strategy to promote feminist films.
In this webinar, three of these directors talk about their work, strategies and what results they have achieved after almost a year of collective work.
The conversation is arranged in connection with the screenings of the films La botera, Malamadre and The Sleepwalkers and it will take place on Saturday 26 September, 18:00 at Zita (free).
In collaboration with the Argentine Embassy in Sweden and ABF Stockholm.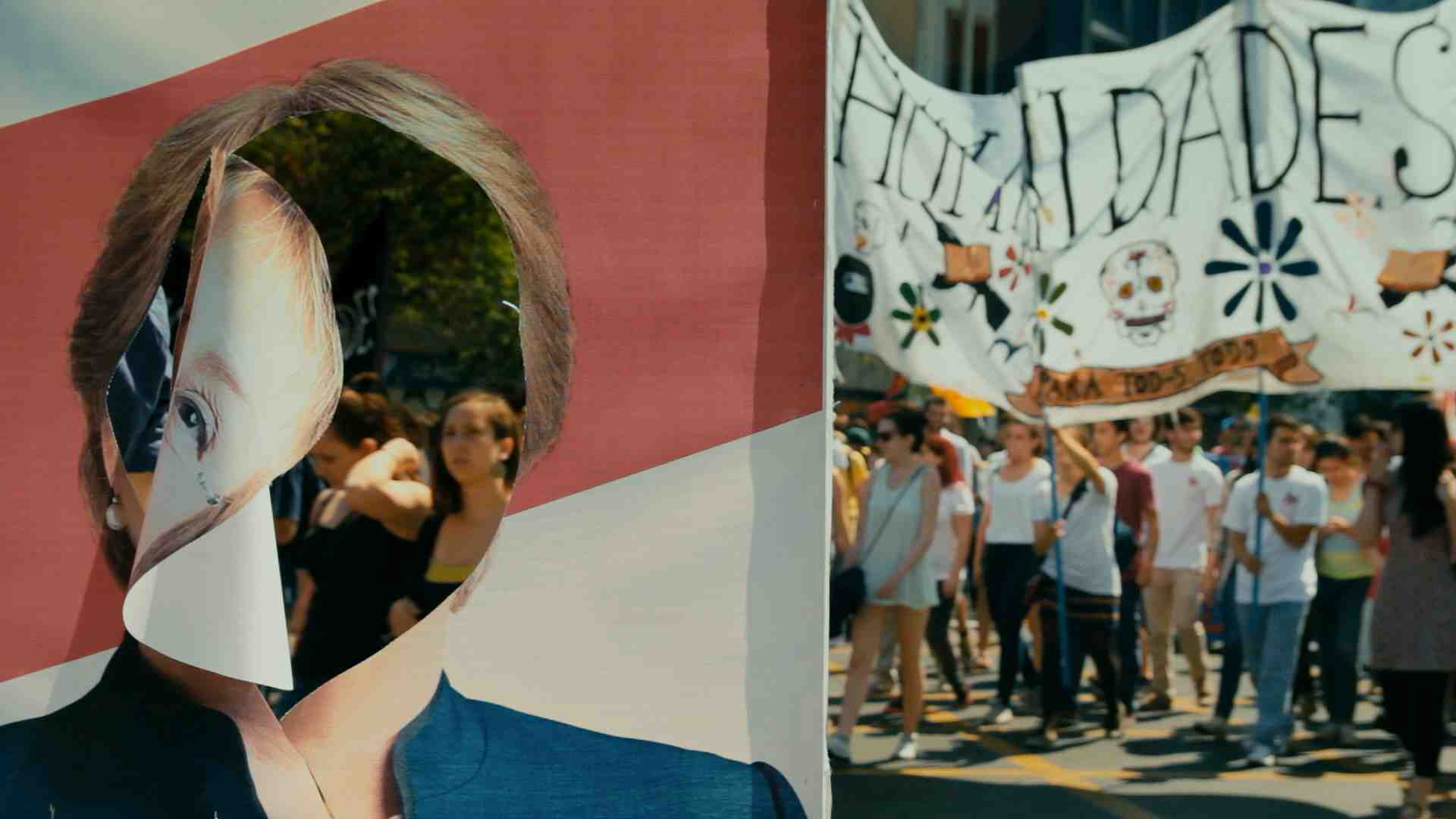 MAFI and the new methods of documentary production
MAFI TV is a web platform composed of documentary pieces about current Chile. The structure of the works is simple and original: fixed frames, duration of no more than 1 min and direct sound. The objective is to capture fragments of the state of the country to create a film map through a high quality, thoughtful and author's look. These films, from all over Chile, marked by the personal gaze of the authors presented in stimulating images, offer the viewer a space to reflect and discuss our history, present and times to come.
In this webinar MAFI tells us more about these methods and their perspective about the digital era. The date is September 27th, at 19:30 hrs.
In collaboration with MAFI och ABF Stockholm.
Afrolatino identity in Latin American film
The discussion about racism against Afro-descendants is as relevant in Latin America as in many other contexts. In this webinar we will continue the conversation we started last year about the Afrolatino identity in Latin American film.
Directors Tai Linhares and Medhin Tewolde reflect about this theme in connection with the screenings of their films Mixed Race and Negra on Friday 25 September at Zita Folkets Bio:
18:00
Mixed Race
Tai Linhares, Brazil, 2019, 29 ′
18:30
Q&A with the Director in English, 30 ′
19:00
Negra
Medhin Tewolde, Mexico, 2019, 72 ′
20:15
Q&A with the Director in Spanish, 30 ′
In collaboration with the Brazilian Embassy in Sweden, the Mexican Embassy in Sweden,Terranostra Films and ABF Stockholm.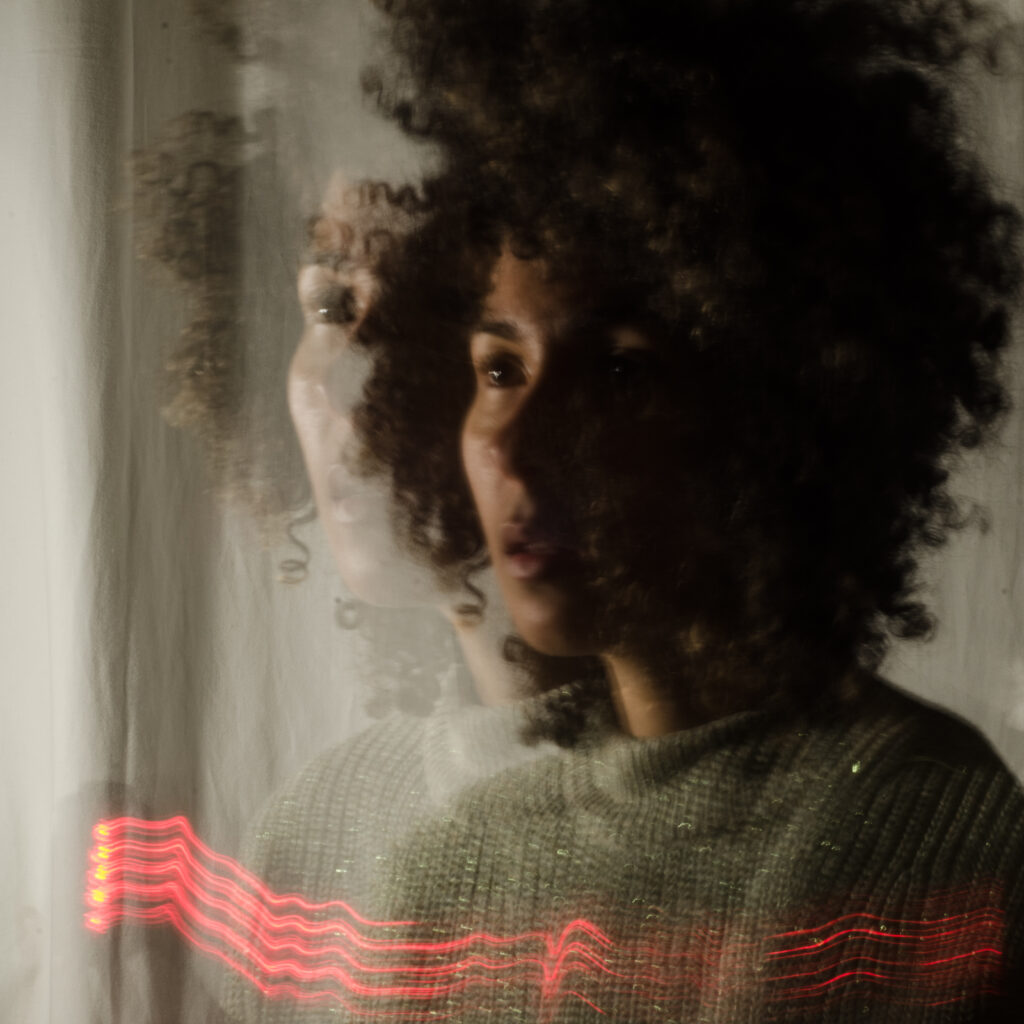 School Cinema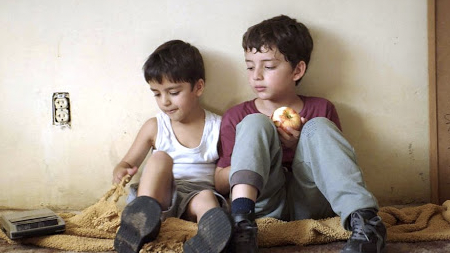 Los lobos
Panoramica's opening film can also be booked as a school cinema!
The rules are simple: they should not open the door for anyone, they should learn English and they should take care of each other. "We are wolves and wolves do not cry, they are brave and they stick together" mother Lucía says to her sons Max and Leo. They have crossed the border from Mexico to the United States for a better life and ended up in a run-down apartment where the children spend their days locked up with a cassette player while Lucía works double shifts.
Recommended for grade 7.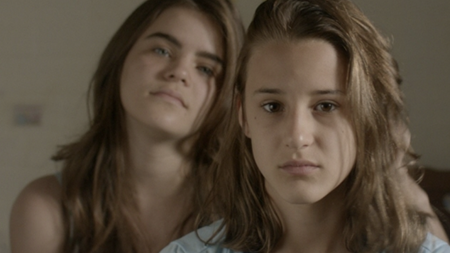 The Two Irenes
In the shimmering Brazilian heat, 13-year-old Irene discovers one day that her father is living a double life. He has another family, another daughter – who is also called Irene and is 13 years old. Irene gently approaches her half-sister. They develop a friendship and while the father continues with his lies, the girls forge a plan…
Recommended for grade 6-7.
Guests
Amparo Aguilar
Amparo is an Argentine director and screenwriter. She is known for short documentaries such as VHS (Víctor Hasta Siempre) or Furia transvesti: una historia de traVajo. Malamadre is her first feature film.
Aníbal Jofré
Aníbal is a director, scriptwriter and audiovisual mediator at MAFI.tv. As a director he has made a series of short films, and his work includes Dios (2019) and Volantín cortao (2013), directed together with Diego Ayala. He is currently working with the documentary feature Pampas marcianas and his new fiction feature Los afectos.
Carolina Álvarez
Carolina is an Argentine producer and trainer. She studied cinematographic production and teaching of audiovisual arts. As producer she has participated in more than 20 projects. Malamadre is the most recent.
Catalina Alarcón
Catalina is a director, scriptwriter and producer of documentary film. She is part of the MAFI collective where she has produced Dios (2019) and Oasis (in production). She is the director and scriptwriter of the feature film and virtual reality experience Volver a casa VR. Her short film La gambeta will premiere at FICValdivia 2020.
Diego Pino
Diego is a film producer and director at Chiledoc, sectorial brand that represents the Chilean documentary in different festivals and markets around the world. Since 2013 he has been the founder and producer of CangrejoFilms and producer of the MAFI Foundation (www.mafi.tv). He has produced three feature films: Propaganda (2014), Reinos (2017), and Dios (2019).
Felipe Morgado
Felipe is a documentarist, producer and cultural mediator. She has been part of the MAFI Collective since 2014. Among his work stands out the collaborative feature film Pampas Marcianas, selected at the DocuLab WIP of FIC Guadalajara. He is currently co-directing the feature film Oasis, MAFI's third collective documentary.
Macarena García Lenzi
Macarena is an Argentinian playwright and theater director. She filmed her first feature film Piedra, papel y tijera as a screenwriter and co-director. She studied dramatic art in Buenos Aires and video and costume production and editing in Barcelona.
Marilina Giménez
Marilina studied sound design at the University of Buenos Aires and then worked with audiovisual design. For seven years she played bass in Yilet, a band with three women. It is her experience as a musician in a male-dominated industry that inspired her to make her first documentary, A Girl's Band.
Medhin Tewolde
Medhin is a Mexican film director. After her training in documentary cinema, she dedicated herself to accompanying participatory video and community communication processes in Spain, Tunisia, Mexico, Honduras and Guatemala. This motivated her to create her debut feature, Negra.
Royerliz García
Royerliz is a producer with experience in film, theater and advertising. She focuses on the creation, production and research in the artistic area, with great interest in the development of audiovisual projects, as well as in research, experimentation and reflection based on art.
Tai Linhares
Tai Linhares is a Brazilian filmmaker and photographer living in Germany. Her first short, Loom (2014), tells the story of workers from Rio de Janeiro's periphery who were persecuted, arrested and tortured during the Brazilian military dictatorship.
Tamara Uribe
Tamara is an audiovisual director and editor, dedicated to documentary cinema. Since 2013 she is part of the MAFI collective. Among her work as a director, the feature film Dios (2019), awarded at Vision du Réel, stands out. She is currently working with the third feature film of the MAFI foundation.
Valentina Llorens
Valentina is an Argentinian director, photographer, art director and visual artist. She studied cinema in Buenos Aires and photography and painting in London. She currently works and lives in Buenos Aires. The House of Argüello is her opera prima.
Valeria Pivato
Valeria is an Argentine screenwriter and director. She is known for her debut film in directing (along with Cecilia Atán) La novia del deserto, premiered at the 2017 Cannes Film Festival in the official section A Certain Regard.