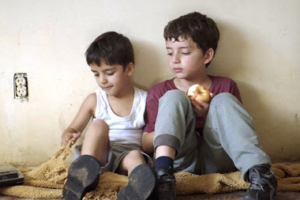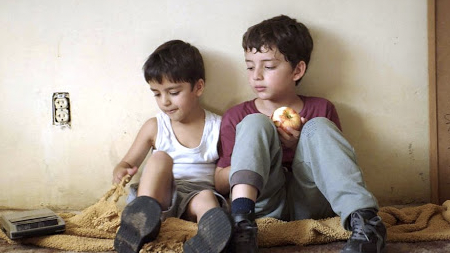 Online
Watch Panoramica at home online!
About the film
Quarantine Days
Davidson Davis Candanda, 2019, Documentary, 18'
A family tries to adapt their daily lives to the quarantine imposed by the new coronavirus (Covid-19) while President Jair Bolsonaro ignores the pandemy and measurements of social isolation as not to harm the Brazilian economy.
Wingless
Renata Martins, 2019, Fiction, 19'
Zu, whose first childhood wish is to be a bulletproof vest when grown up, or better, a bulletproof superhero. A family, the mother that works selling snacks, the father who is beginning a new job and the son studying for a math test. Why asking the son to buy 1kg of wheat flour at Mr. Zé grocery store becomes a dangerous request? (Layla Braz)
Coronation
Juciara Awò & Luana Arah, 2019, Experimental, 8'
Black women support ancestry, the place of speech and action in the "ori". CoronAtion subverts wheels, buckets, loads. The petty rag is a sacred crown. A black body walks, lifting a bucket, supporting an ocean, retracing the steps of history itself.
The Game
Clementino Junior, 2019, Fiction, 19'
Paulo says goodbye to his family and goes on a dangerous mission, similar to his son Pedro's games with the children in the slum where they live.
Complexos
JV Santos, 2020, Documentary, 26'
"Complexos" features intimate and emotional views on how residents of favelas in Rio de Janeiro use media and arts to raise their voices and act for justice, dignity and respect.