La botera
La botera
Sat 26 Sep 12.00
Zita Folkets Bio
Production details
Director: Sabrina Blanco
Country: Argentina
Year: 2019
Duration: 75 min

Buy tickets
Tati is 13 years old and lives on Maciel Island with her father, who hardly takes care of her. She is an unstable girl, who does not fit into her environment and pursues the desire to be a boat driver: a job only performed by men and that is about to disappear. While learning to row the rotten river, the protagonist grows amid confusion, loss, sexual awakening, and the complexities of her environment.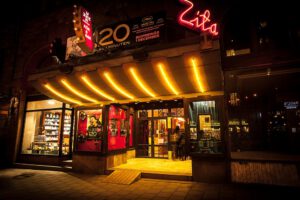 Zita Folkets Bio
Birger Jarlsgatan 37
111 45 Stockholm
(T) Östermalmstorg
Zita Folkets Bio is the oldest autonomous cinema in Stockholm. The cinema's task is to show quality films for both adults and children that do not usually appear on the bigger cinemas.