Production details
Director: Medhin Tewolde
Country: Mexico
Year: 2020
Duration: 72 min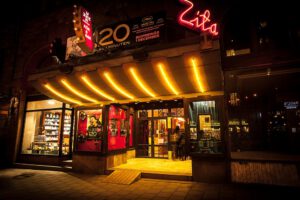 Zita Folkets Bio
Birger Jarlsgatan 37
111 45 Stockholm
(T) Östermalmstorg

Zita Folkets Bio is the oldest autonomous cinema in Stockholm. The cinema's task is to show quality films for both adults and children that do not usually appear on the bigger cinemas.
About the film
Negra tells the story of five afro-descendant women from southern Mexico, exposing racism, resistance and processes of self-acceptance, strategies for transcending stereotypes, and the celebration of their identity.
Screened together with Mixed Race (18:00).