Festival 2018
Warm welcome to the fourth edition of Stockholm's Latin American Film Festival Panoramica!
During five days, we embark on a full-featured program consisting of the best films, up-to-date seminars and other activities associated with Latin America.
This year, we especially want to highlight the voices and political struggles of many women and HBTQ + people against structural violence through our theme: Sprickor. Our collaboration with the film festival Cinema Queer follows this lead as we highlight these issues in a joint program.
The festival's opening film is the first of the many films made by women in our program. The title of this film is Zama and is the latest feature film by Argentine director Lucrecia Martel, which is now finally shown to the Stockholm public. We want to thank the French Film Festival for the cooperation to make this possible.
A good new this year is that the BrasilCine film festival has become part of Panoramica. As a former visitor of BrasilCine, we are very pleased to honor the important effort they have made for more than ten years to demonstrate the vast diversity of contemporary Brazilian film production.
This year's edition of Panoramica is the biggest ever and we hope the program will move and inspire you. We wish you a nice festival!
Guests
Alberto Amieva Leyva
Alberto Amieva Leyva is a cinematographer and editor born in Mexico City. His work as an editor includes the Costa Rican films Río Sucio, Puerto Padre, and the Dominican film Primero de Enero.
Alberto received the award for the best montage for Puerto Padre at the Festival
Icarus Film International. The Year I Was Born is his first film as co-director.
Ana Katz
Ana Katz was born in Buenos Aires, Argentina. She is an actress, screenwriter, director, as well as film and theater producer. After studying directing and acting, she began her career as a filmmaker with numerous feature films such as My Friend from the Park, which won the Script Award at Sundance International Film Festival in 2015, and Sueño Florianópolis which won the Special Jury Prize, Best Actress and Fipresci Prize at Karlovy Vary Film Festival in 2019.
Ángeles Cruz
Ángeles Cruz is an actress, director and screenwriter from the Mixteca Oaxaqueña. She has participated in films such as Betrayal of Ignacio Ortiz; La ira o el Seol by Juan Mora and El violín by Francisco Vargas. She debuted as a filmmaker and screenwriter in 2012 with the short film La tiricia or how to cure sadness, which won the Ariel for Best Short Film in 2013. Her short film La carta, received the Audience Award in Cologne, Germany and Los Angeles, California.
Catalina Razzini
Catalina Razzini is a Bolivian-Italian film director. She has a degree in Cinema from the Catholic University Boliviana and in Literature from the University
Mayor of San Andrés. She has extensive experience in the industry, as screenwriter, film director, assistant director, script supervisor, casting director and producer. Caring for the Sun is her debut feature.
Celina Escher
Celina Escher is a Swiss-Salvadorean filmmaker. She studied documentary film at the International Film and Television School in San Antonio de los Baños (EICTV) in Cuba. She was part of Guadalajara Talent Campus in 2019. Her short films Motriz, Verde Olivo and Luz para Ellas have been selected in relevant film festivals such as IDFA. Fly So Far is her first documentary feature film. 
Daniel Aguirre
Daniel Aguirre is a Colombian documentary film maker, editor and film educator based in Sweden since 2016. His interest lies in telling stories that, from a personal and/or collective perspective reflect a current reality. Pink Rider is his first short feature showing his own experience of adaptation during his early years in Sweden.
Daniel Gonzalez-Muniz
Daniel Gonzalez-Muniz is a Chilean actor and author of children's books. He has a background in theater and has worked as an actor for the Company of the National Theater of Costa Rica, the Royal Theater of Denmark, among other Latin American theatrical and film productions The Year I Was Born is his first film as co-director.
Evgeni Leonov
Evgeni Leonov is a Swedish-Chilean-Russian actor and director. He studied at the Stockholm School of Dramatic Art and has participated in numerous shows
aimed at young people and has toured throughout Sweden for a long period. Evgeni has experience as a screenwriter, director, editor and cinematographer. Vi var de som åkte is his first documentary as a director.
Juliana Curi
Juliana Curi is a Brazilian film director and visual artist. She began her career in the creative department of mtv Brazil developing socio-cultural impact campaigns. Since then, she has been a resident of Bric Brooklyn Film + tv and a winner of the UN Women's Award. Her projects include the documentary Uýra: The Rising Forest and the film inclusion program EUETU Lab.
Lucas Bambozzi
Lucas Bambozzi is an Multimedia artist born in São Paulo, Brazil. His work
is made up of varied format pieces, such as installations, videos, short films, mobiles and in-house projects. He has exhibited alone and in exhibitions
group shows in more than 40 countries, often receiving awards and prizes. Lavra is his fifth feature film.
Luciana Kaplan
Luciana Kaplan has dedicated her career to documentary filmmaking, teaching and production. She directed the Ambulante post-production grants and was coordinator of the Documentary Film Course at the Centro de Capacitación Cinematográfica. She currently holds a grant from the Sistema Nacional de Creadores de Arte. La Vocera is her third feature film, which won the Luminate Grant at Sundance.
María de Jesús Patricio
María de Jesús Patricio was born in the Nahua community of Tuxpan, Jalisco. In the late 1980s she decided to learn traditional medicine, which she still practices today. In 1994 she represented her community at the National Indigenous Forum convened by the EZLN. In 2017, by agreement of the National Indigenous Council, Marichuy presented her registration as a candidate before the National Electoral Institute to run in the 2018 Federal Elections.
Martina Sönksen
Martina Sönksen is a Brazilian screenwriter and filmmaker.
In 2021, she created, directed and wrote Sobrepostas (2021), a 13-episode TV series on Canal Brasil about female trans and cissexuality. In 2016 she co-produced the feature documentary The Karma Killings, available on Amazon Prime Video, selected by DOCS MX, DOCS Valéncia and recommended by Film Bazaar.
In 2022, she came, together with her partners Juliana Curi, Lívia Cheibub and João Henrique Kurtz, to premiere the documentary film Uyra – The Rising Forest, with which she was a 2020 fellow at BRIClab Film+TV and a 2020 Doc Society Climate Story Fund fellow.
Nicole Costa
Nicole Costa is a Chilean actress, filmmaker and producer (latinx) based in New York since 2012. In 2017 she received the Best Actress award at the Lisbon Queer Festival for her role in Adrián Silvestre's film Los objetos amorosos. In 2018 she debuted as co-director with the short film Danger & Alone, made together with American actress Mary Monahan. 
Paula Hernández
Paula Hernández is an Argentine director. She studied at the Universidad del Cine de Buenos Aires, and was a fellow of the Berlinale Talent Campus. She has received funds from Visions Sud Est Fund, Global Film Initiative, Equinoxe TBC and Berlinale Co-production Market, among others. Her work has received prestigious awards such as the Special Jury Prize at the Huelva Ibero-American Film Festival and Best Film at Mannheim Film Festival.
Paz Fábrega
Paz Fábrega is a Costarrican director, graduated from the London Film School. Her first feature film, Agua fría de mar, received funding from important funds such as the Hubert Bals Fund, Cinergia, Torino Film Fund and Ibermedia, among others. The film premiered at the Rotterdam Film Festival, where it won the Tiger Award. Viaje, her second feature film, premiered at the Tribeca Film Festival, receiving stellar reviews in the press. Aurora is her third feature film.
Sol Berruezo
Sol Berruezo Pichon-Rivière is an Argentine director, recently graduated from the Universidad del Cine de Buenos Aires. In 2017 she won her first prize in the Opera Prima contest of the Argentine Film Institute (INCAA), with which she financed the making of her debut film, Mama, mama, mama. Our Happiest Days is her second feature film.
Tiago Carvalho
Tiago Carvalho (1982) has a degree in Social Communication from the Federal University of Rio de Janeiro. He specialized in directing and scripting documentaries, participating in dozens of works, including features and short films, as well as TV series and institutional videos. "The Pink Indian against the Invisible Beast – Noel Nutels battle" is his first long film".
Cinemas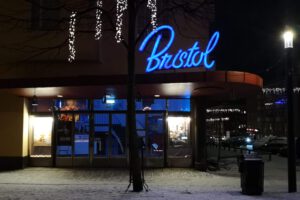 Bio Bristol
Sturegatan 39
172 31 Sundbyberg
(T) Sundbyberg Centrum
(J) Sundbyberg Station
Bio Bristol is a non-profit association that started in 2017 to reestablish the historic Bristol Cinema after years of closed business. Welcome to the best cinema in Sundbyberg!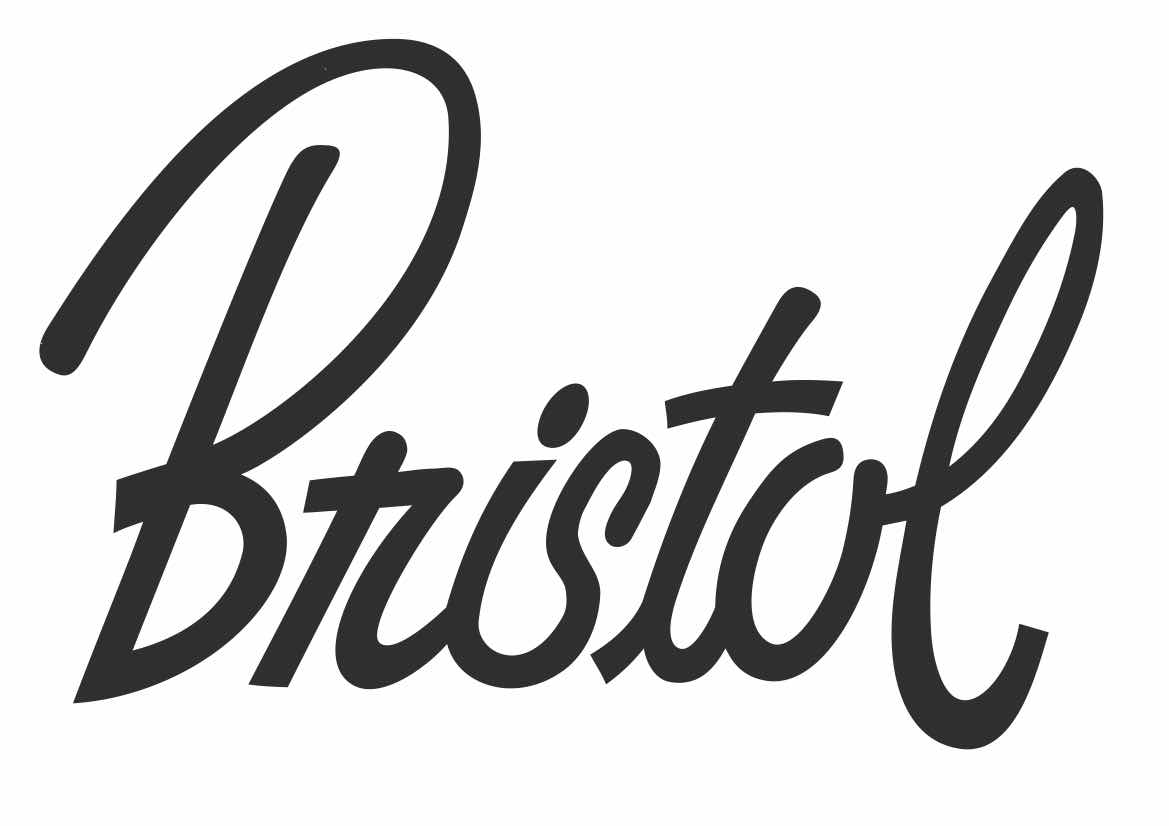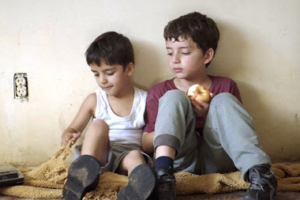 Online
Watch Panoramica at home online!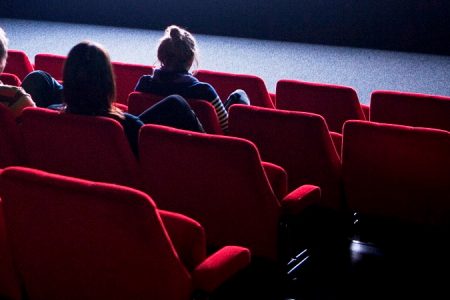 Klarabiografen
Beridarbansgatan 5
111 51 Stockholm
(T) T-Centralen
Klarabiografen is located in the City Cultural Theatre and is equipped with the latest digital technology. In cooperation with other actors in the film industry, the hall aims to be a center for quality cinema in Stockholm.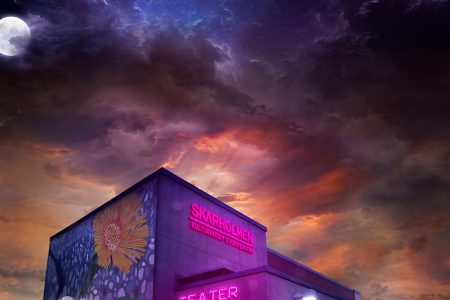 Skärisbiografen
Bodholmsgången 13
127 48 Skärholmen
(T) Skärholmen
Located in Kulturhuset Stadsteatern in Skärholmen, Skärisbiografen is a new cinema for children and young people. Its program includes documentaries and feature films, short and animated films from different parts of the world.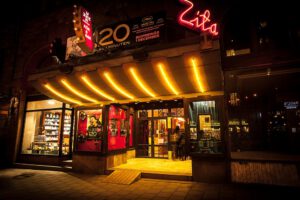 Zita Folkets Bio
Birger Jarlsgatan 37
111 45 Stockholm
(T) Östermalmstorg
Zita Folkets Bio is the oldest autonomous cinema in Stockholm. The cinema's task is to show quality films for both adults and children that do not usually appear on the bigger cinemas.