Rubén Blades Is Not My Name
Yo no me llamo Rubén Blades
Wed 26 Sep 18.00
Archived: Bio Rio
Two screenings!
Production details
Director: Abner Benaim
Country: Panama
Year: 2018
Duration: 84 min

Latin American icon Ruben Blades was at the center of the New York Salsa revolution in the 1970's. His socially charged lyrics and explosive rhythms brought Salsa music to an international audience. Critically acclaimed director Abner Benaim takes us on a journey through Ruben's 50 year career, revealing that Ruben might still have both musical and political ambitions. This is a film about a living legend and his struggle to come to terms with his legacy.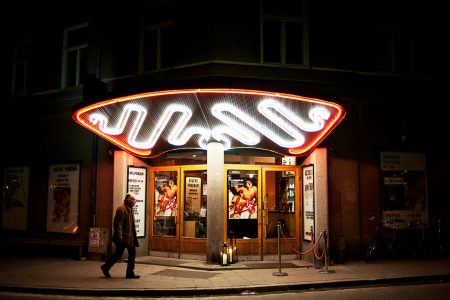 Archived: Bio Rio
Honrstull Stand 3
117 39 Stockholm
(T) Hornstull
Bio Rio is one of the few theaters in Stockholm with a history dating back to 1940. The cinema keeps its original state and today offers Cine Bar, Cinema Clubs and more.