Jesús
Sun 24 Sep 19.30
Archived: Bio Rio
Preview!
Production details
Direction: Fernando Guzzoni
Country: Chile, France, Germany, Greece, Colombia
Year: 2016
Duration: 85'
Language: Spanish
Subtitles: Swedish

Jesus is an 18-year-old in search of his identity. He dances with a Korean dance group, doesn't attend school, and doesn't have a job. Since his mother died, he lives with his father, Hector in an apartment where TV and silences make up for their inability to communicate with each other. One night, Jesus opens up to his father and confesses him an irreversible event in which he was involved. This fact forces them to join together for the first time.
Content note: Explicit violence.
Distributed by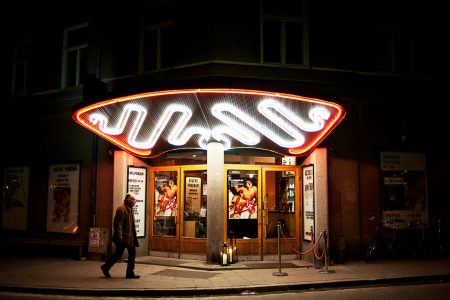 Archived: Bio Rio
Honrstull Stand 3
117 39 Stockholm
(T) Hornstull
Bio Rio is one of the few theaters in Stockholm with a history dating back to 1940. The cinema keeps its original state and today offers Cine Bar, Cinema Clubs and more.