Guerrero
Thu 27 Sep 18.00
Zita Folkets Bio
Director's visit!
Production details
Director: Ludovic Bonleux
Country: Mexico
Year: 2017
Duration: 115 min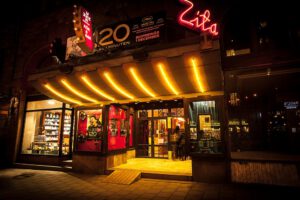 Zita Folkets Bio
Birger Jarlsgatan 37
111 45 Stockholm
(T) Östermalmstorg
Zita Folkets Bio is the oldest autonomous cinema in Stockholm. The cinema's task is to show quality films for both adults and children that do not usually appear on the bigger cinemas.