Production Details
Director: Leonardo Barbuy La Torre
Country: Peru
Year: 2022
Duration: 85 min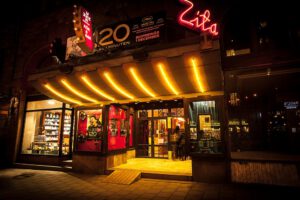 Zita Folkets Bio
Birger Jarlsgatan 37
111 45 Stockholm
(T) Östermalmstorg

Zita Folkets Bio is the oldest autonomous cinema in Stockholm. The cinema's task is to show quality films for both adults and children that do not usually appear on the bigger cinemas.
About the film
In the Peruvian Andes, two siblings are raised in isolation by their father, a Tablas de Sarhua painter. A series of unexpected events will drastically transform the only reality they know and will bring Sabina, the older sister, to meet her past and her culture.
Peruan Mingle event taking place after the screening at Zita Folkets Bio by the Embassy of Peru in Stockholm.